Woodblock printing
  was around well before Harunobu. Early prints were made with a single woodblock and then hand painted which was really time consuming and expensive. One of the prominent early print makers is Hishikawa Moronobu (1618-1694). His woodblock works have beautiful lines and details, like in the kimono fabrics. They are, however, not terribly colorful.  
Lovers holding hands
Hishikawa Moronobu 
Woodblock , Height: 8 7/16 in. Width: 6 11/16 in.
Display Dimensions: 8 7/16 in. x 6 11/16 in. (21.43 cm x 16.99 cm)
Collection: The San Diego Museum of Art
Murasaki Shikibu

 From: One Hundred Poems by One Hundred Poets
attributed to Hishikawa Moronobu ( 1618-1694)
Hand colored woodblock print c. 1670
Check out my

gallery

for a few more examples.  
As printing technology advanced in the mid 18th century a mass produced, muliti-color, woodblock print (nishiki-e) was possible. 
This medium is perfect for artists like Harunobu to depict the ever- changing pop culture of 18th century Edo. The development of nishiki-e  and ukiyo-e  culture coincided with the rise of the merchant class. As leisure time and funds for things like tea shops and theater became accessible to the masses for the first time in 18th century Edo, images of them became all the rage."The single-sheet prints were mass produced for consumption by the commoner ... As their lives became more comfortable, and they could afford to enjoy more activities, ukiyo-e  became the most sought-after art form among the commoners."1   The public wanted new images, quickly and nishiki-e  were the answer.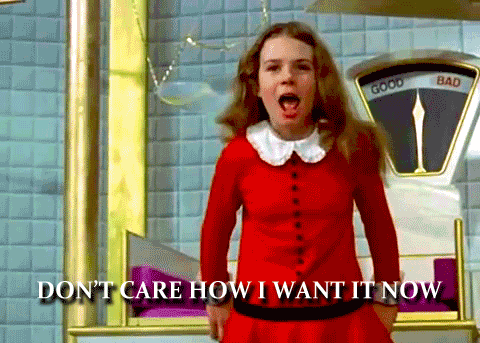 As ubiquitous as nishiki-e  were, Haranobu definitely left his mark. He primarily produced prints of  beautiful, willowy, young women (bijin-ga).  Some of these women were 'shop girls' working at the various businesses of Edo.  He had a hand in making  these 'shop girls' the sex symbols of the day.  Ofuji and Osen are examples of favored 'shop girls' and Harunobu frequently used them as subjects. Ofuji  worked at her father's toothbrush and tooth-powder shop2 ,and Osen worked as a tea server at the Kagiya, tea shop.3   Both women drew attention and customers to their shops and images of them were sought after.
 Osen of the Kagiya  茶を汲む鍵屋お仙
 Suzuki Harunobu (1725–1770) circa 1769 
Courtesy of www.mfa.org
The  demand for  'shop girl' images caused an interesting problem. The realistic portrayals of the human body and face had not previously been a priority for earlier artists in Japan;  using famous figures, like Ofiji and Osen forced the print artist, like Harunobu, to 'grapple with depictions of the human figure'.4   I think Harunobu successfully figured out  the depiction of recognizable individuals in nishiki-e.  His works capture the individuals and the various encounters in the daily life of an 18th century Edoite splendidly.
Sometimes his subjects were caught in the rain
or wind. 
  Sometimes they are taking a leisurely walk in the snow,
tending their bonsai in the winter,
 or  viewing plum blossoms at night.***
Whatever Harunobu's subjects are up to, they are always dynamic and never boring to look at!
I hope you find Hanunobu's prints as fun and captivating as I do.   Check out my Harunobu gallery for more images!
かんぱい! (cheers!)
1) http://education.asianart.org/explore-resources/background-information/evolution-ukiyo-e-and-woodblock-prints
2) Hillier, Jack. Suzuki Harunobu: An exhibition of his colour-prints and illustrated books on the occasion of the bicentenary of his death in 1770 at the Philadelphia Museum of Art 18 September to 22 November 1970. (Philadelphia, 1970)
3)  Screech, Timon.Sex and the Floating World. (London, 1999) p. 209
4)  Carpenter, John T. 'The Human Figure in the Playground of Edo Artistic Imagination'. Singer, Robert T. Edo Art in Japan 1615-1868, Exhibition Catalogue from exhibition held at the National Gallery of Art 15 November – 15 February 1999 . (Washington DC, 1998). pp. 369-396. p.370
*** Fun Fact: If I had to pick a favorite image it would be this one! I love the contrast between the dark background and light of the plum blossoms and lantern. 
Please reload